Trusted by Industry Leaders
Empowering businesses globally with optimized funnels. Trust like they do.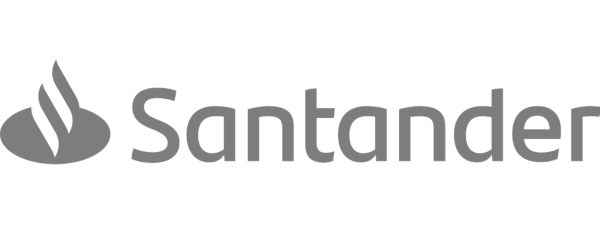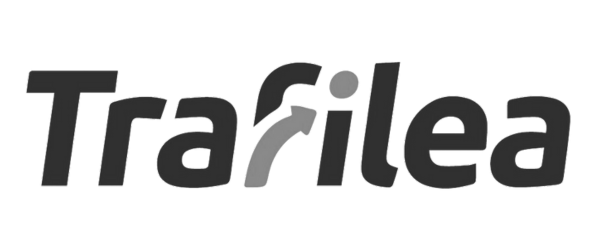 Why Will You Love Iron Funnel?
You will choose Iron Funnel because it simplifies and centralizes your funnel optimization tasks, delivering all necessary tools in one comprehensive platform.
Intelligent Insights
Data-driven, real-time insights to make the most informed decisions.
Ease of Use
Intuitive interface designed for efficiency, saving you time and resources.
Synergistic Tools
Our platform combines all the essential tools that work in harmony for optimum funnel optimization.
Track, Analyze, Optimize: Elevate Your Funnel with Iron Pixel
Iron Pixel Tracking: Our proprietary technology provides precise data gathering for superior user behavior insights.
Stage-by-Stage Analysis: See your customer's journey unfold in real time, understanding every step of their digital engagement.
Interest Identification: Using advanced technology, we uncover what truly engages your users, mapping their interests for effective segmentation.
Automated Insights: Our platform does all the work, gathering and analyzing data automatically, freeing up your team for what truly matters.
The Right Message to the Right Person at the Right Time
Sending the right message to the right person is essential for avoiding nuisance to uninterested individuals. Iron Funnel's intelligent segmentation enables you to target users based on interests. This precision allows you to engage effectively with your audience. By understanding your audience's needs and interests, you can deliver personalized messages that resonate, avoiding unwanted outreach and enhancing your audience's experience with your brand.
Embrace Intelligent Segmentation with Iron Funnel
With Iron Funnel, you can segment your users based on behavior, interests, or specific business rules. Whether it's anonymous users or identified prospects, we identify and segment each individual automatically. This allows you to deliver highly personalized messages and experiences, shaping your funnels to meet the unique needs of each customer.
Unlock Hidden Opportunities with Product Interest Score
Product Interest Score (PIS) is a dynamic tool within the Iron Funnel platform, engineered to unveil hidden opportunities in your product catalog. Leveraging our advanced tracking technology, PIS gauges and compares the level of interest users display towards each product or service, identifying items that may not currently lead in sales but spark high interest.

This insight empowers you to formulate targeted offers and campaigns, converting interest into actual sales.
Flexible Pricing for Your Unique Needs
At Iron Funnel, we believe in the power of choice and flexibility.
Our pricing is straightforward, with no hidden contracts or obligations.

You are free to upgrade, downgrade, or cancel your plan at any time.
We're committed to providing a solution that fits your business, and that means offering pricing that adjusts to your situation.
Starter
10.000 monthly events
10.000 messages
Tech Support in office hours
Perfect for small websites
Purchase now
Advance
100.000 monthly events
50.000 messages
Tech Support in office hours
Perfect for medium websites
Purchase now
Pro
200.000 monthly events
100.000 messages
Tech Support 24hs
Perfect for large websites
Purchase now
If you need custom services or Need more? Contact us
Is it user-friendly for non-technical users?
Absolutely. Iron Funnel has been designed with a user-friendly interface, aimed at empowering users of all technical levels. Our platform is intuitive and easy to navigate, with in-built guidance to help non-technical users along the way.
Could it potentially disrupt my current processes?
No. Iron Funnel is designed to seamlessly integrate into your existing workflow without causing disruption. We aim to enhance your current processes, not hinder them. The initial setup may require a slight learning curve, but our support team is ready to assist you to ensure a smooth transition.
Are there any unforeseen costs or hidden fees?
No. At Iron Funnel, we believe in transparency. All costs associated with our services are clearly stated upfront during the subscription process. There are no hidden fees or unforeseen costs.
Can I seamlessly integrate the tool into my existing workflow?
Yes, Iron Funnel is designed to integrate with your existing marketing and sales tools seamlessly. This ensures a cohesive workflow where all your tools work in harmony, creating an efficient funnel optimization process.
How secure is my data?
We take data security very seriously at Iron Funnel. We use advanced security measures and adhere to the highest industry standards supported by Amazon AWS to ensure that your data is fully protected and secure.
Is there potential resistance to change from my team?
Change can sometimes be met with resistance, but the user-friendly nature of Iron Funnel, coupled with its evident benefits, often helps to mitigate this. We also offer comprehensive onboarding support to ensure that your team feels comfortable and confident using our platform.